…work out your own salvation with fear and trembling, for it is God who works in you, both to  will and to work for his good pleasure. – Philippians 2:12b-14
I'm still stuck on this verse. God still has it set before my heart and as an artist I study it, trying to take in all it's detail and turn it around in my head observing it from different perspectives so that I might paint my thoughts about it adequately. There is so much depth and meaning in this verse, I feel like I can stare into it forever, as one stares into the ocean  waves, the depths of a fire or into a newborn babies eyes, completely captivated, every moment being so fresh and new  and captivating me all over again. It's hard to break away.
This morning I still see the wonder of God working in us, both to will and to work for his good pleasure. I want to come back to the first part,  working out our own salvation later, this morning I just want to meditate on the idea that it is God who works in us and what that looks like, if we can see it and sense it.
If we are going to answer God's call in our lives, then it must be God who moves us, his spirit filling and motivating us, not our own self-efforts and self-will working according to our own purposes and plans instead of according to God's purposes and plans.
Not that our plans our bad, many times our plans are good, they are intended for good, we may have the best intentions. The problem  doesn't lie with us coming up with good ideas and plans and wanting to carry them out for the glory of God, the problem lies with they weren't God's plans to begin with. There is only one way his way. If you imagine a circle with one line coming out of the center leading to the edge, that is it. That is the only way, that leaves 359 degrees of ways we could have turned in in order to reach the edge also starting from the same location, but God's way is not our way, it is not a way, it is the way. That eliminates a lot.
You would think this massive elimination to one would make it easier to find God's way and to walk in it. It's a well lit path and not hidden at all. Wisdom continually cries out from the highest and busies places in our lives continually pointing our way to it as  Proverbs 8:1-6 states:
Does not wisdom call out?
Does not understanding raise her voice?

On the heights along the way,
where the paths meet, she takes her stand;

beside the gates leading into the city,
at the entrances, she cries aloud:

"To you, O men, I call out;
I raise my voice to all mankind.

You who are simple, gain prudence;
you who are foolish, gain understanding.

Listen, for I have worthy things to say;
I open my lips to speak what is right
Or as the Message interprets it:
1-6 Do you hear Lady Wisdom calling? Can you hear Madame Insight raising her voice?
She's taken her stand at First and Main,
at the busiest intersection.
Right in the city square
where the traffic is thickest, she shouts,
"You—I'm talking to all of you,
everyone out here on the streets!
Listen, you idiots—learn good sense!
You blockheads—shape up!
Don't miss a word of this—I'm telling you how to live well,
I'm telling you how to live at your best.
God's way though narrow is not a hidden secret. He continually calls out to us with a bull horn through wisdom to walk his way. The problem doesn't always lie with knowledge of God's way. The problem lies with us, in our continual choosing to ignore his call to keep walking our own way. More often then we would like to admit, we know God's way. Ignorance isn't the problem. Rebellion is. Self-will is. We are not completely sold yet that the other ways aren't just as good if not even better ways then his to reach the same destination. These other ways look so much easier, quicker,  modern day shortcuts that surely God wasn't aware of when he wrote the bible, less obstacles, more populated, better scenery along the way and decorated with everything that entices us and sparkles.
"Enter through the narrow gate. For wide is the gate and broad is the road that leads to destruction, and many enter through it. But small is the gate and narrow the road that leads to life, and only a few find it." – Matthew  7:13-14 NIV

Don't look for shortcuts to God. The market is flooded with surefire, easygoing formulas for a successful life that can be practiced in your spare time. Don't fall for that stuff, even though crowds of people do. The way to life—to God!—is vigorous and requires total attention. –  Matthew  7:13-14 MSG
One way.  One direction. This truth never seemed so clear to me as when our youngest daughter turned 18 years old and moved out.  Her father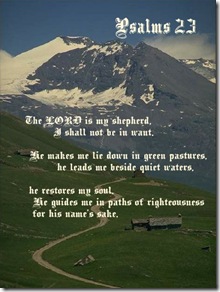 and I wanted the very same things for her life that she wanted also. The same things she was so earnestly seeking and pursuing. Good, healthy deep relationships with others, her independence from us, her stability to live on her own by having a great job, a dependable vehicle,  a safe apartment.  A future husband who would love her as deeply as she would love him.  We agreed on the destination, we wanted her to have ultimate joy in life that God intended for her to experience, but we butted heads in the way she chose to pursue to reach this destination moving out early  and bouncing from relationship to relationship as she pursued happiness, stability and peace in her life and found heartbreak after heartbreak.
I also see it every day in my own life. As I choose the credit card for immediate gratification instead of waiting and saving for the same item. The shortcut. As I choose another hour of TV or surfing the Internet instead of discipline. Procrastinating my time controlled my laziness instead of practicing diligence in my chores that always brings me so much more peace  after they have been completed. Instead I am left with unsettled anxiety at the end of the day and feeling overwhelmed by all the things I need to do. Better relax and watch a movie..
God's way does more often then not take longer, it is more difficult, it is full of obstacles to test our faith and reveal his faithfulness. It is sometimes isolated, sometimes beautiful, sometimes dark and cloudy. It sometimes seems long and scary starting out, but it always gets us to our destination and never fails. Eventually we are walking in deep green pastures of peace, beside still waters because he has led us to a place of peace and freedom and joy in our marriages, relationships, careers, finances and relationships with him. The shortcuts always lead to death of dreams and bondage. Broken heart after broken heart. The quick fixes never hold. They are temporary not eternal. There is only one way, the old path. Remember that old path?
Dear Father,

It's such a tough job being a parent sometimes, wanting the very best for your children and watching them fall and get hurt over and over again.  Thank you for your patience with us. Where we have wandered would you please bring us back to your path? Help us to give up wanting our own way. Remind us of your way again because we are quickly learning that our ways are not working. You were right – again. We don't want to spend a lifetime making the same mistakes, chasing the same things that never satisfy us but only deceive us and lead us to places of bondage instead of to true freedom. It was for freedom that Christ set has set us free. Help us to stand firm, then, not to let ourselves be burdened again by the yokes of slavery. So often my own children have seen me as their enemy instead of their greatest ally, wanting everything that is good for them. So often I think that we seen you in the same position, keeping us from our hearts desires instead of wanting so badly to give them to us and lead us to them yourself. There is no other way we can obtain them but through you. Our hearts desires are hidden in you. Lead us back to your path, your narrow way that ends at your feet. Every morning and every moment help us to seek your direction. Realign our hearts and our paths with yours. Lead and guide us moment by moment.

You are our shepherd, we shall not be in want,  you provide for all of our needs along the journey. You make us to lie down in green pastures, you lead us beside quiet still waters, you restore our soul as you guide us in the paths of righteousness for your own name sake.  Even when we walk through the valley of the shadow of death, we will fear no evil because you walk beside us, holding our hands and giving us comfort through your presence. Your rod and your staff bring us comfort. You prepare a table before us in the presence of our enemies you bring us honor. You anoint our heads with oil and our cups overflow. Surely goodness and love will follow us all the days of our lives and we will dwell in the house of our LORD forever. – Psalms 23

We love you. Amen.